With over fifteen years of experience in international pharmacy and global health, a unique expertise of pharmacy and an extensive network are the foundation for the services provided by Pharmacy and Consulting.
We go beyond providing you with relevant information: we contextualise data, based on our deep understanding of the differences across the countries and regions and their impact on how foreign experience can be transposed in your own country. Our services integrate the challenges and innovations of pharmacy and are based on an extensive network, all this to support one goal: that our services provide high added value to you, in building your successes for pharmacy.
A passion for pharmacy combined with globally recognised expertise
The founder and CEO of Pharmacy and Consulting is Dr Luc Besançon, who worked for the International Pharmaceutical Federation (FIP), the global organisation gathering over 130 national associations of pharmacists from 2008 until 2017, including as its Chief Executive Officer from 2013 until 2017.
Before joining FIP, Dr Besançon worked as the international and professional adviser at the Ordre national des pharmaciens, the national regulator of pharmacists in France.
Dr Besançon holds a Doctorate of Pharmacy (Doctorat d'État en Pharmacie) from the University of Burgundy, France, after an education in France and Canada. He completed his training with a Masters' Degree in European Public Affairs, from the University Paris-La Sorbonne / CELSA, France.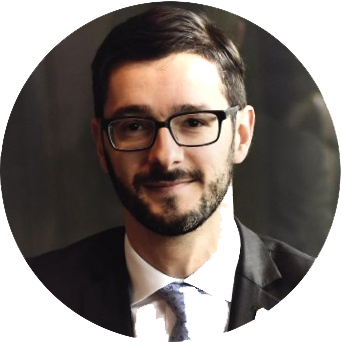 News from the world
Our services are grounded on the latest developments of pharmacy at national or international levels we monitor extensively.
Our partners regularly receive newsletters highlighting these developments so that their strategies can integrate as soon as possible these new challenges and opportunities experienced around the world.
Are you interested in receiving our newsletter? Fill in the form on the side.
You can also follow us on LinkedIn or Twitter:
Unique insights and data
Pharmacy and Consulting has developed a series of unique repositories of documents and databases describing the legal and economic framework under which pharmacy operates at national level, as well as essential innovations in pharmacy and best cases for innovative partnerships with pharmacy. It enables us to provide the best support to our partners and clients.